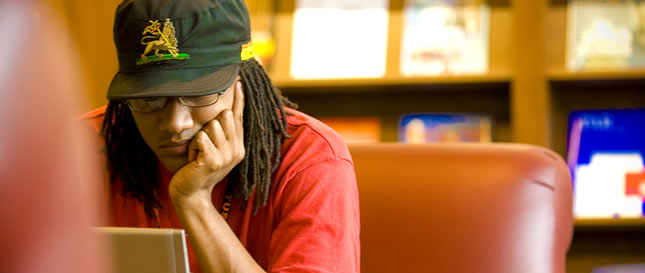 Political Science provides specific preparation for careers in government or the teaching of the social sciences or who plan to undertake further study as a prelude to public involvement as an attorney, a civil servant, or a community leader
ABOUT THE POLITICAL SCIENCE PROGRAM
Do you want a good "generalist" major that can open doors to careers such as law, politics and public service? Do you like the idea of a major program of study within an academic department small enough to allow maximum interaction and communication between students and professors both in and beyond the classroom? Would you enjoy learning outside the classroom through active internships in professional settings? And would you like to be part of a developing academic program that will value your input and experience as the program is refined for other students who will follow you? Tusculum College's Political Science major is one of our newest. In fact, Tusculum College's first Political Science majors graduated in spring of 2004 and headed on to law school, and we have continued placing our graduates into advanced degree programs.
Faculty
Dr. Troy Goodale, Department Head and Pre-Law Advisor, holds a Ph.D. in political science from the University of Tennessee-Knoxville. Prior to joining Tusculum's faculty, he taught at the University of Tennessee, Knoxville for 4 ½ years, was the Democratic Party's Nominee for United States Congress (2nd District, TN) in 1992, ran for a county commission seat, and has served in various political campaigns and party organizations. Despite the party affiliation as a candidate, Dr. Goodale notes, "I have voted for many Republican candidates at all levels of government, was a contributor to both Ronald Reagan and George H.W, Bush's presidential campaigns, and am presently the Faculty Advisor for the Tusculum College Republicans."
Historically, a high percentage of students who study Political Science as undergraduates in American colleges do so with an eye toward law school. With that in mind, Dr. Goodale comments, "We are a rigorous and demanding major. Our program better prepares students for law school."
We expect to see growth in the number of Political Science majors, particularly as hoped-for new major-relevant activities come into being, such as a mock trial or moot court program. Meanwhile, there are advantages to being a small department, Dr. Goodale says, chief among them the facilitation of personal interaction between students in a small department, and between faculty and students. "We are dedicated to being involved academic advisors, and in maintaining professional relationships with our students outside of the classroom," he says.
Learning also goes on outside of class in the Political Science major. Advisors help students seek internships, mainly in local government. Numerous students have interned in Public Defender offices, for various local courts of law, and in political campaigns for elective office. Within the College itself, opportunities for political involvement exist through the Student Government Association and various other campus organizations.
Says Tusculum's Brandon Timms of his internship experience: "I have worked both at the state defender's office and at the federal defender's office. I have enjoyed these experiences because attending law school and receiving a legal education has been a priority in my education. This experience helped develop my analytical and critical thinking skills through researching cases, interviewing clients and witnesses, investigating cases, and doing work like copying and filing. While working with this organization I realized pursuing a career in law was, definitely, what I wanted to do. I want to use the knowledge I gain to help those who are in need: the underprivileged, the under-served, and the underrepresented. Attending law school will give me the chance to challenge myself and realize my potential in becoming a successful attorney serving my community."