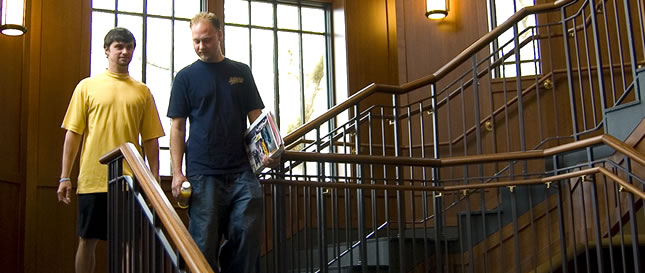 Political Science provides specific preparation for careers in government or the teaching of the social sciences or who plan to undertake further study as a prelude to public involvement as an attorney, a civil servant, or a community leader
ABOUT PRE-LAW
Pre-law is not a major. Pre-law is a designation of interest in pursuing the study of law and a resource center for students at Tusculum.
My name is Troy Goodale and welcome to the Pre-law web page at Tusculum. I serve as the Pre-law advisor and will be happy to talk with you about law school, coursework, the LSAT, and other law-related topics.
Along with other faculty and administrative staff here at Tusculum, I will do what I can to assist you in thinking about a career in the law and preparing law school applications. One hundred percent of recent Tusculum College graduates seeking admission to law school have been accepted. In an increasingly competitive application environment, this is quite an accomplishment.
On this page you will find links to pre-law and legal resources on the web. If you have any questions or suggestions, please contact tgoodale@tusculum.edu.
Pre-Law and Legal Resources
Law School
Rankings
Legal Resources
Pre-Law Advisor
Troy Goodale
COG North 211
P.O. Box 5089
Tusculum College
Greeneville, TN 37743