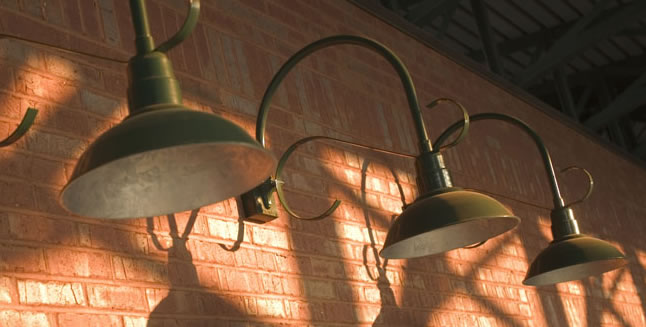 Tusculum College will be reviewed for reaffirmation of its accreditation with the Commission on Colleges of the Southern Association of Colleges and Schools during the 2009-2010 academic year.
HISTORY OF SACS ACCREDITATION
Tusculum College was first accredited by SACS in 1926. In 2000, Tusculum College undertook its most recent 10-year reaffirmation review, and was approved for continuation of accreditation in 2003.
In 2001, the Commission on Colleges of the Southern Association of Colleges and Schools adopted new accreditation standards, the Principles of Accreditation. The Principles of Accreditation established a two-phase process for accreditation:
The Compliance Certification.
Tusculum College's Compliance Certification is due on September 10, 2009. Its QEP is due in early 2010.
The PROCESS for REAFFIRMATION
A SACS Leadership Team was established by Tusculum College Interim President Dr. Russell L. Nichols in 2007, to begin the reaffirmation process. A timeline of events was approved, and responsibility was established for each of the 89 items in the compliance certification. The Leadership Team attended training conducted by SACS on June 9, 2008.
The current SACS Leadership Team includes:
Dr. Nancy Moody, President
Dr. Kimberly K. Estep, Provost, Acceditation Liason
Mr. Stephen J. Gehret, Vice President & CFO
Mr. Tony Narkawicz, Director of Institutional Research
Mr. Ron McCallister, School Director of Arts & Sciences, Faculty Representative
Dr. Melinda Dukes, Associate Vice President for Academic Affairs
Mr. Dan Barnett, Faculty Moderator
Dr. Bill Garris, QEP Director
Ms. Jacquelyn Elliott, Vice President of Enrollment Management
Ms. Susan Vance, Interim Vice President for Institutional Advancement
Ms. Suzanne Richey, Director of College Communications
Mr. Travis Crabtree, Webmaster
QEP Steering Committee
The Quality Enhancement Plan Steering Committee was formed in Fall 2007 and included representatives from faculty, staff and students from the Greeneville, Tri-Cities and Knoxville sites
The QEP Steering Committee has analyzed institutional research materials, held focus groups, provided presentations, and sifted through input from all campus constituencies to produce the Quality Enhancement Plan, which will be reviewed by the visiting team in Spring 2010 and implemented during the 2010-2011 academic year.
The QEP Steering Committee members include:
Dr. Bill Garris, QEP Director
Dr. Kimberly K. Estep, Provost, Accreditation Liason
Dr. Melinda Dukes, Associate Vice President for Academic Affairs
Dr. Brian Pope, Associate Professor of Psychology
Dr. Sheila Morton, Assistant Professor of English
Corrine Nicolas, Associate Professor of English/ Director of Gateway Program
Dr. Michelle Freeman, Associate Professor of Business Administration
Tony Narkawicz, Director of Institutional Research
Jill Jones, Director of Academic Advising
Dr. Taimi Olsen, Professor of English
Dr. Debra McGinn, Assistant Professor of Biology
Jeanne Stokes, Director of TRIO
Suzanne Richey, Director of College Communications
Ryan Otto, Director of Student Services, SE
Jack Smith, Director of the Thomas J. Garland Library
Ryan Tassell, Assistant to the Athletic Director
Jonita Ashley-Pauley, Associate Dean of Students
Travis Crabtree, Webmaster
Robin Fife, Director of Bonner Program
Simon Holzapfel (student)
Sierra Sims (student)