Learn more about FERPA and take the online tutorial for faculty, staff and students.
Go to FERPA site »
TRANSCRIPT INFORMATION
Transcript Request Procedure
Transcript Request Form

Transfer of Credit Policy
and Articulations with other schools.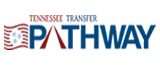 REGISTRAR'S INFORMATION
The Registrar's Office is located in Office G-12 on ground floor of Virginia Hall.
Mailing Address: P.O. Box 5050, Tusculum College, 60 Shiloh Road, Greeneville, TN 37743.
E-Mail Address: bclarkston@tusculum.edu
Office Phone Number: 423.636.7300 x5311 or 1.800.729.0256 x5311
Office FAX Number: 423.636.5087
Office Hours: Regular Hours: 8:00 am - 5:30 pm, Monday through Thursday;
8:00 am - 5:00 pm, Friday
Meet the Staff Members of the Registrar's Office.
CALENDARS
CURRENT CATALOG
PREVIOUS CATALOGS
RESIDENTIAL COLLEGE CLASSROOM ASSIGNMENTS
COURSE LISTINGS
MASTER COURSE LISTING
FORMS
MAJOR CHECKLISTS
The list of Major Checklists has been updated and is available here.