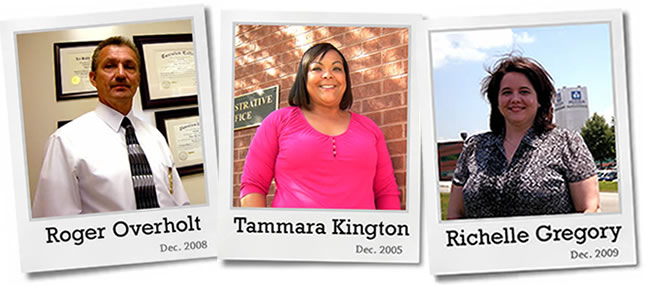 HRD graduates are prepared for careers and roles as entrepreneurs, project managers, strategic planners, team developers, process analysts and performance improvement consultants.
FACULTY MEMBERS & THE HRD CURRICULUM
Tusculum College faculty developed the HRD curriculum in 2002 based upon the Roles, Responsibilities, Competencies and Outputs as published by the American Society for Training and Development (ASTD). Since then, the curriculum has seen some revision to ensure that the 36 credit program provides exposure, practice and application of the most relevant skill sets valued by organizations today.
The curriculum includes the most known and implemented models -- Instructional System Design, Kirkpatrick's Evaluation Model, the four step Human Performance Improvement (HPI) model, and others. In addition, we include a study of human behavior and personal behavior styles across the curriculum with the use of the DiSC Profile.
Our students come from every type of academic and career background. . . . business, industry, government, health care, law enforcement, public service, technology, manufacturing, other educational institutions for adult learners, and so many others. There are few, if any, organizations that do not have some organizational performance gaps. Our graduates can grow in their current positions or change employment with the competencies identified as most important to close those gaps.
Students complete the curriculum with a cohort group of other students who take courses together either one evening a week or as a Saturday group. The curriculum can be completed in 20 months or less. On occasion, a student will find it necessary to withdraw from one group; but they are able to drop in at a later date and complete the curriculum. Our groups are formed at our locations in Knoxville, Morristown, Gray and Greeneville.
There are two full time faculty members-Dr. Cindy Solomon and Dr. Rick Toomey. They share teaching responsibilities with a group of 15 adjunct faculty, all with terminal degrees, who come with significant work experiences so that each course is taught at a highly relevant manner so that students can apply their learning immediately. It is gratifying to hear our students report how they use what they learned from each course even before they graduate. Assignments are created as reflections of how organizational development activities are practiced and valued by many organizations.
Meet the Faculty Members of the HRD Concentration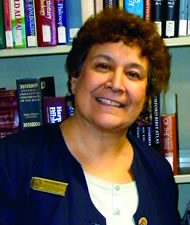 Dr. Cindy Solomon
Associate Professor of Education
Ph.D., Higher Education: Curriculum and Instruction, Ohio University
M.A., Education, Xavier University
M.A., Education, Kent State University
BS, University of Dayton
Came to Tusculum: 2002
Email: csolomon@tusculum.edu
Extension: Ext. 5023
Address: Box 5004, Tusculum College, Greeneville, TN 37743
Biography: Read Cindy Solomon's Biography.
---