THE MUSEUMS OF TUSCULUM COLLEGE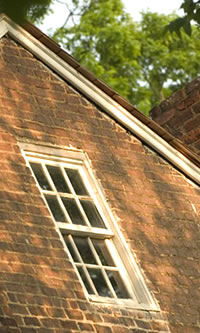 PRESIDENT ANDREW JOHNSON MUSEUM & LIBRARY.
The President Andrew Johnson Museum and Library (1841) houses exhibits and personal artifacts of the Johnson family as well as Andrew Johnsonís personal library. This museum also serves as the repository for the college archives. Tusculum College is the oldest college in Tennessee (1794) and the 23rd oldest permanent college in the country.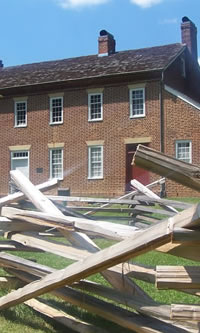 DOAK HOUSE MUSEUM.
The Doak House Museum is a non-profit, educational institution, established as a museum in 1975. Its mission is collecting, interpreting, researching, preserving, and exhibiting the original Doak House, college related artifacts (since 1794), Doak family artifacts (1830-1860), and educational and religious artifacts and documents from Northeast Tennessee.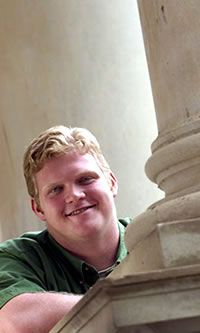 THE MUSEUM STUDIES PROGRAM.
Museum Studies encompasses the study of museums, museology, and the development of the skills necessary for professional museum practices. The success of a museum requires the combined skills and knowledge of a variety of museum professionals and the participation and contribution of volunteers and trustees.

The Doak House Museum and the President Andrew Johnson Museum and Library are administered by the Tusculum College Department of Museum Program and Studies. The department also offers one of the few undergraduate degree programs in museum studies in the country.
Founded in 1794, Tusculum was the 28th college founded in the United States.

Tusculum traces its origins to the founding of Greeneville College by the Reverend Hezekiah Balch, a graduate of Princeton and a Presbyterian minister. The Territorial Legislature chartered the college, and its stated purpose was to provide a liberal arts education for a new generation of civic leaders on the frontier.