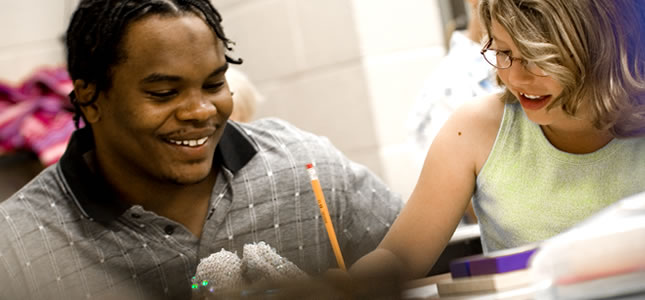 The Civic Arts at Tusculum takes the "liberal arts" a step further -- so you become well-rounded with a purpose.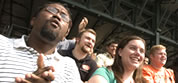 95% of recently surveyed Alumni say Tusculum prepared them well for their current job or graduate studies.
For those interested in teaching, take advantage of the Block to work in area schools all four years of college - every course includes a practicum.
BECOME PART OF SOMETHING LARGER
All we do, from the way we teach to what we teach and the way we live, educates you in the art of becoming a contributing citizen of integrity and ideals.
It's what you can do with what you know that's important.
Through the curriculum and other opportunities, our Center for Civic Advancement brings campus and community together to create positive change and promote social justice.
Take an Immersion Course to serve on a Navajo Reservation in Arizona or at a school in Belize, Central America.
Or serve locally with Habitat for Humanity, children's and senior programs, or an animal rescue group.
At Tusculum, abstract issues become personal when you work together for make a difference.
In fact, Tusculum College is listed in the Templeton Foundation's "Guide to Character Building Colleges."