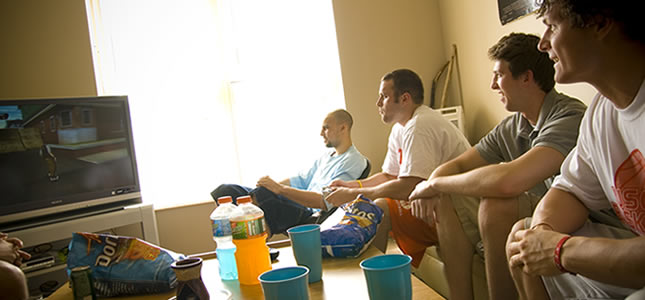 We offer a variety of living arrangements, from co-ed to single sex to our unique Theme Houses.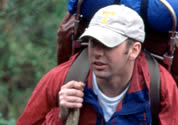 At Tusculum, it's easy to explore the great outdoors!
You can go hiking in the mountains and get back in time to go out for the evening.
Tusculum College's location, in the foothills of the Great Smoky Mountains in Greeneville, Tennessee, means that you are always close to whitewater rafting, hiking, skiing and much more.
Tusculum College offers the best of the new (cable TV, high-speed Internet access and more) on a beautiful 140-acre historic campus located in the rolling hills of Greene County.
It's simply one of the most beautiful places in the country.
A COMFORTABLE HOME
Sometimes you just have to stop and clear your mind. You need a place to unwind with friends. Relax over weekends. And study during the week.
At Tusculum, it's said that living on campus is as important as what you learn in class. It's where you develop lifelong friendships.
We offer a variety of living arrangements, from co-ed to single sex to our unique Theme Houses.
Six residence halls (single sex and co-ed)
Six apartment-style complexes
Themed housing
Enjoy Internet connections, cable TV, newly-released movies and free laundry. Sip on a Starbucks coffee or a refreshing smoothie at the Pioneer Perk.
No wonder more than 75 percent of our students live on campus!
So what's there to do on campus? Enjoy game shows (with prizes!), comedians, movies, poetry readings, casino nights or international coffee hours.
Join one of the many Clubs & Organizations on campus - even start your own club! Enjoy the bands, games and cookouts at Spring Fling.
Explore issues of faith at the Theologian-in-Residence lecture series or join the weekly Bible Study.
Or play volleyball, Frisbee or hang out on the quad on a warm, day - that is, when you are not rock climbing, skiing, fishing, rafting, hiking, shopping or playing paintball nearby.