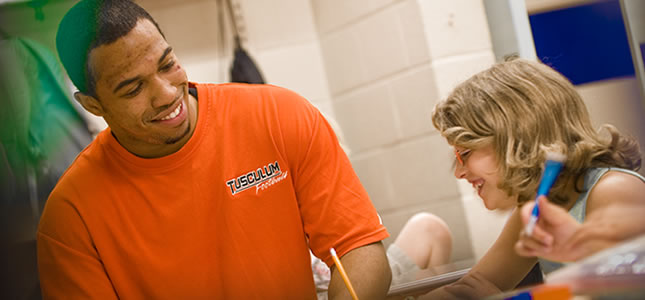 Opportunities to lead, to create and to serve are everywhere at Tusculum College.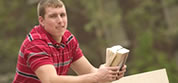 We understand you want to make a difference!
Students from around the world who appreciate their time at Tusculum College the most are as motivated in the classroom as out.
Our impressive athletic facilities are only the beginning.
On or off the field, the greatest factor in success is working hard for something you believe in!
IT'S EASY TO GET INVOLVED AT TUSCULUM
If you are looking for more of a challenge, it's easy to get involved at Tennessee's first college. Organize campus events, become a resident assistant, direct a play, lead Freshman Orientation, or hold an office in the Student Government Association.
Join the many students and professors who participate in the wider community through programs of the YMCA, area churches and schools and the Little Theatre of Greeneville, Inc.
Or lead through service by tutoring, mentoring, organizing a hunger awareness event or leading construction of a community library.
You'll simply be amazed at how many different people you'll meet at Tusculum. Students from 36 states and 19 countries, diverse in background, race, religion and interests.
Instead of simply hanging out with the same type of friends you had in high school, you may have a roommate from Jamaica, find a best friend from New York City, explore new music and food introduced to you by a teammate, or go home to a friend's farm on the weekends.
Reach out from your comfort zone a bit and you'll be rewarded, not just with lifelong friendships, but with friends who will open your eyes to the world.