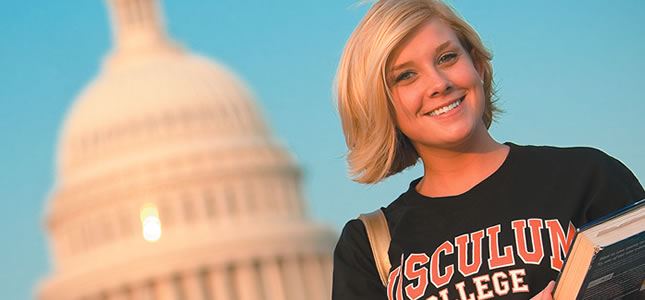 Learn It. Then, Do It. At Tusculum College, the world is your classroom.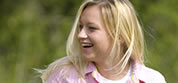 Classes are different at Tusculum College
Because it is not memorizing tons of material that will help you reach your goals in life; it's learning to problem-solve, speak and write effectively; work as a team and develop leadership skills.
Discuss a topic in the morning and apply it in the field in the afternoon.
Engage in individual or group research projects.
Participate in travel, civic and faith-based service projects and internships.
THE FLEXIBILITY OF THE BLOCK SCHEDULE
For 18 days, you'll immerse yourself in a subject, become a community instead of simply a class, and experience innovative approaches to teaching and learning.
Develop a business plan for a local banker. Produce live radio and TV programs. Conduct muscle strength and endurance tests. Evaluate air quality. Design a website. Have your script read by a professional screenwriter. Edit a national literary magazine for professional writers.
Travel, research, service projects and internships fit right into the block. As a class, tour NBC studios in New York, see history come alive at Williamsburg and Plymouth Rock, study unique flora and fauna in Costa Rica, work with original texts at Tusculum's own President Andrew Johnson Museum and Library or tour regional childcare centers.
Conduct research as a group or individual in education or biology. Start a regional conference on creative writing and literature. Attend the Salzburg Seminar on Global Citizenship or earn a scholarship to study in London for a semester. Develop a community needs survey and create a program to address what you have discovered!
As for internships, gain clinical experience through a paid internship with the NFL's Tennessee Titans. Intern in a law office, marketing agency or CPA firm. Work for a magazine publisher. Spend the equivalent of almost a full year student-teaching.