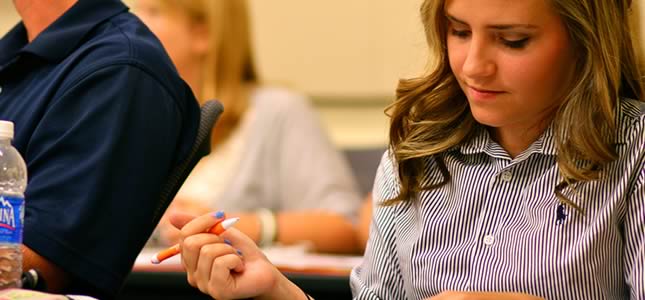 Admission to the Nursing major is limited. Admission to Tusculum College does not guarantee acceptance to the Nursing major.
NURSING PROGRAM APPLICATION: FRESHMAN ADMISSION
Qualified high school seniors admitted as freshmen to Tusculum College may at the time of admission to the College be directly admitted to the nursing major. Selection is highly competitve and based primarily on academic achievement at the high school level and scores on the ACT and/or SAT. Freshman admission to the nursing major guarantees placement in the nursing program in the sophomore year to students who remain in good standing while enrolled in their freshman year at Tusculum College and who continue to meet all of the School of Nursing admission requirements.
APPLICATION REQUIREMENTS
Please fill out the application completely. Incomplete applications will not submit properly. Required fields are marked with a red asterisk ( * ).