Apply Online
Schedule A Visit
Request Information


Kimsie Hall is a member of the President's Society, an elite group of student leaders who provide campus tours and student contact with prospective students.


Read the latest news from the Office of Admission. Our admission counselors regularly post pictures and information on the Admission Blog.
WELCOME TO MY TUSCULUM COLLEGE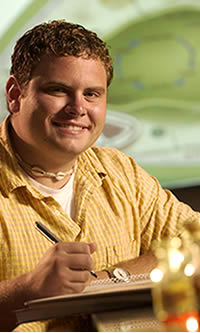 For 18 days you'll immerse yourself in a subject, become a community instead of simply a class, and experience innovative approaches to teaching and learning. Discuss a topic in the morning and apply it in the field in the afternoon!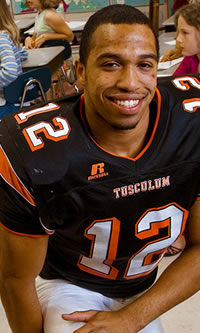 It's easy to get involved at Tusculum. Edit the school newspaper, organize campus events, become a resident assistant, direct a play, lead Freshman Orientation, hold an office in the Student Government Association, or DJ for the campus radio station.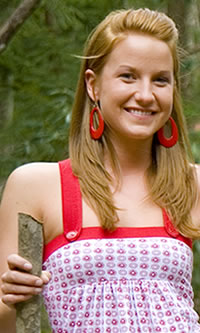 If you're seeking a smaller college away from urban stress and suburban sameness, Tusculum is just the right size and in just the right place. A small college like ours encourages you to be who you are and to try new things, knowing you'll never be lost in the crowd.
Tusculum College is one of only four colleges in the United States (and the only college in the east) with a focused calendar where students take one class at a time. It is the only four-year college in the United States with both a focused calendar and a Civics Arts approach.
At Tennessee's first college, join students from 36 states and 19 countries who've come together at Tusculum to make a difference in their lives and the lives of others. Our unique Civic Arts focus takes the liberal arts a step further in a nationally recognized approach to educating individuals of intergrity and ideals.

A wide range of majors - from museum studies to athletic training - are combined at Tusculum with service learning and travel opportunities, an Honors Program and a Bonner Leaders Program. Plus scores of student-run clubs and projects prepare you for anything!